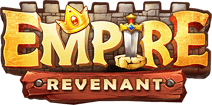 Epic Campaign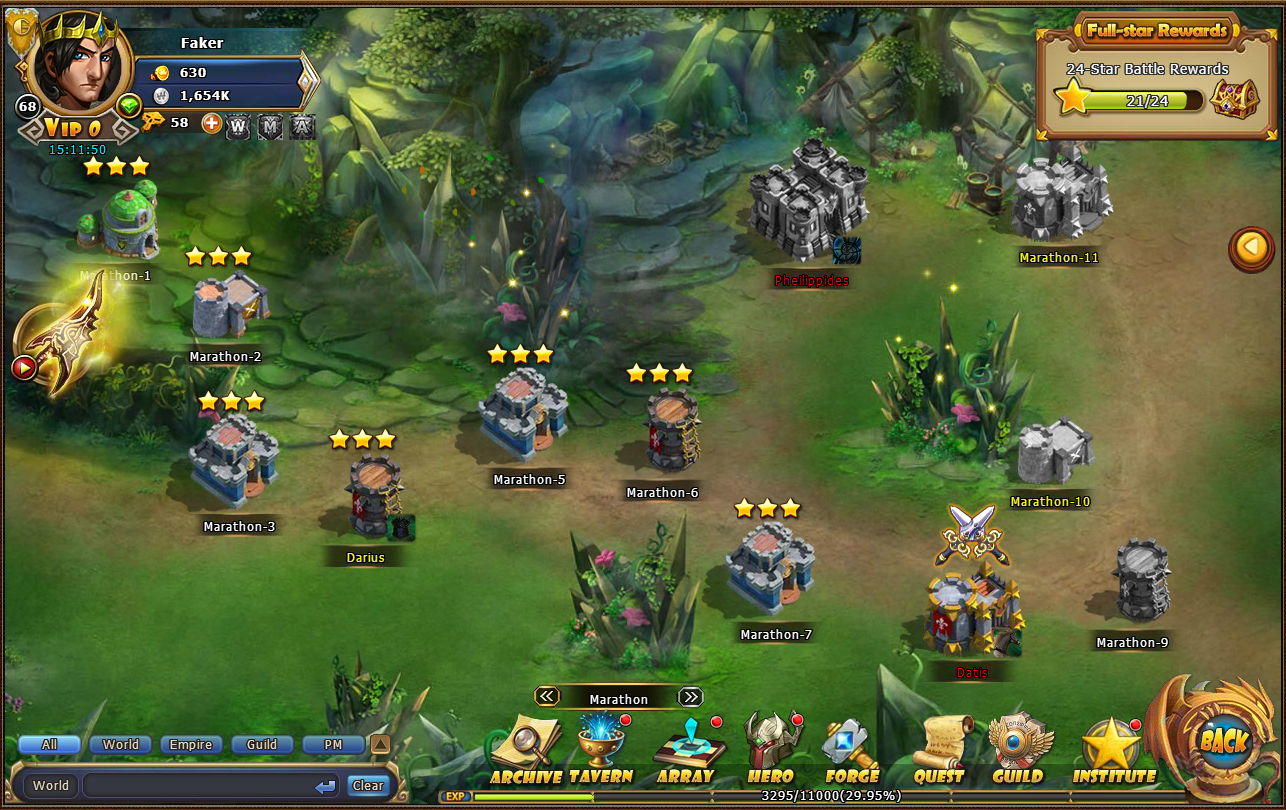 Across history to find the epic Campaigns in Empire world, change them and conquer them. Tell the world who is the King!
There are 43 Campaigns in Empire Revenant and each Campagin is including 12 Battles. 516 Battles in total for now, awaiting your triumph.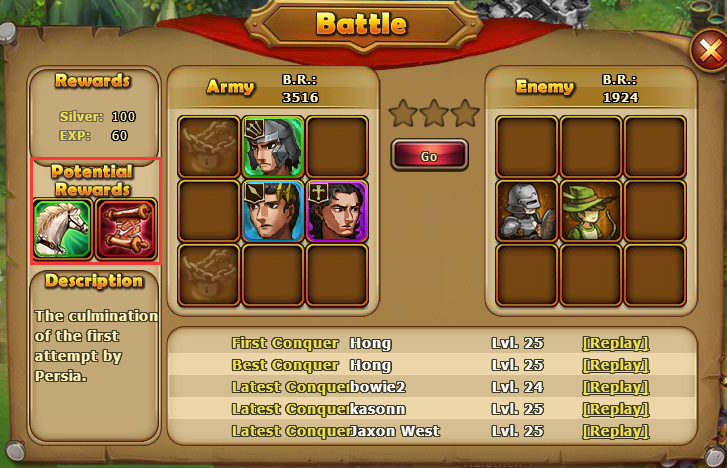 As you win, each Battle offers you EXP and Silver. While the most exciting thing is the potential rewards, they truly are the pies keep falling from the sky. Collecting full 36-Star in a Campaign will honor you a super gift pack.