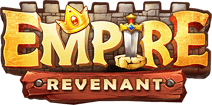 Exclusive
The complicated relationships among Heroes and Guardians make up the empire revenants. All exclusives give you extra attributes.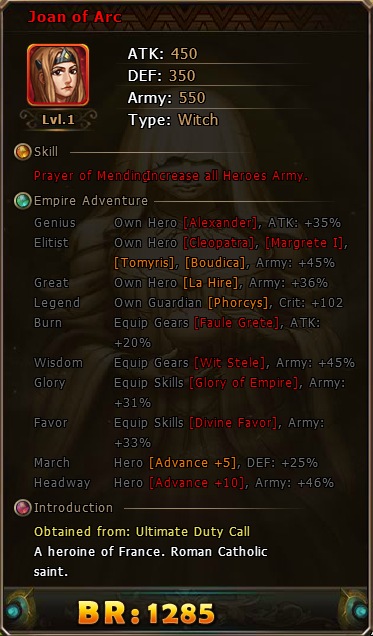 Hero:
Every Hero has his/her exclusive relations. They will gain incredible power when get together.
Gear:
Handy weapon and suitable gears make your Heroes fiercer in warfare.
Skill:
Different Heroes have different talents. Make good use of their talents and choose the right skills.
Advance:
Heroes will enjoy great improvement in March and Headway.
Guardian:
Guardians also have exclusive relations. Own special or joint Guardians to cheer up your Troops.