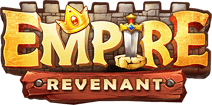 Zeus
DMG Increase: +266
The supreme god who became ruler of gods and men.

Hera
Army: +60%
Sister and wife of Zeus. The goddess of women and marriage.

Aphrodite
ATK: +27%
Goddess of love and beauty. Arose from the sea foam.

Poseidon
DEF: +27%
The god of the sea and earthquakes.

Hades
Army: +27%
The god of the underworld. The unseen one.

Athena
ATK: +60%
Goddess of wisdom and useful arts and prudent warfare.

Apollo
Dodge: +384
God of the sun and light, truth and prophecy and more.