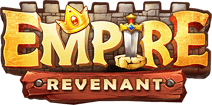 Guild
Guild is a union of players with common goals, a shared identity, and unifying sense of purpose. Everyone in Empire Revenant can create or join a Guild after Level 25 without any cost. You can find all Guilds currently available in game, but you can only apply one Guild belonging to your Empire.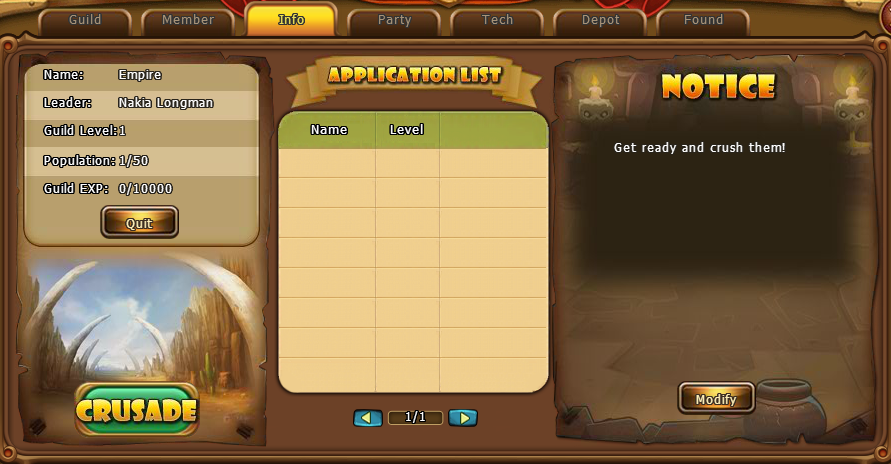 Once you are a part of a Guild, you can check out information about your current Guild. You can gain Contributions and Credit from Guild Party and Battles, gain Fund by donating money to your Guild Tech.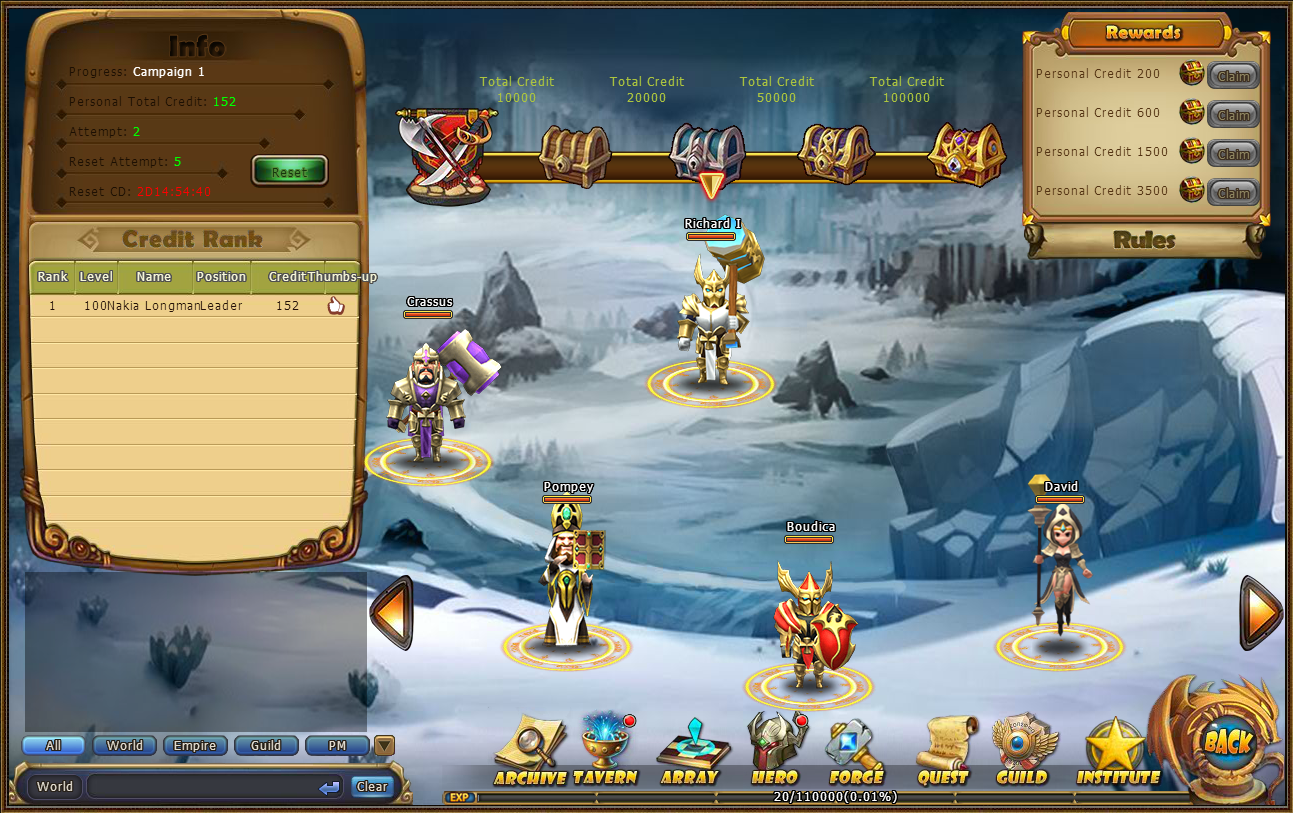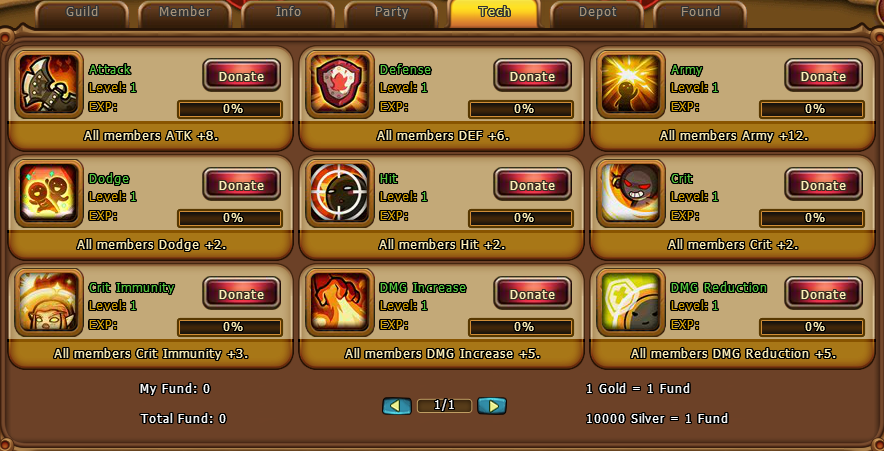 Each member of the Guild has a Guild Position, determining by Contributions. Credit and Fund can be used to exchange items. All Guild members can enjoy all the satisfying attributes from the Tech upgraded by donating.